Ocean Inspired Functional Art
Unique handmade ocean/beach themed products and 3D laser cut maps.
Our inventory is always growing and changing. All available pieces may not be uploaded on our site. Please contact us for information on additional inventory.
FREE SHIPPING ON ALL PRODUCTS excluding engraved recipe cutting boards.
Please note that items in our store that are created with hand poured epoxy resin may have slight imperfections on the resin surface. This is the beauty of art. This will not affect the functionality or use of this piece.
The ocean stirs the heart, inspires the imagination and brings eternal joy to the soul. - Wyland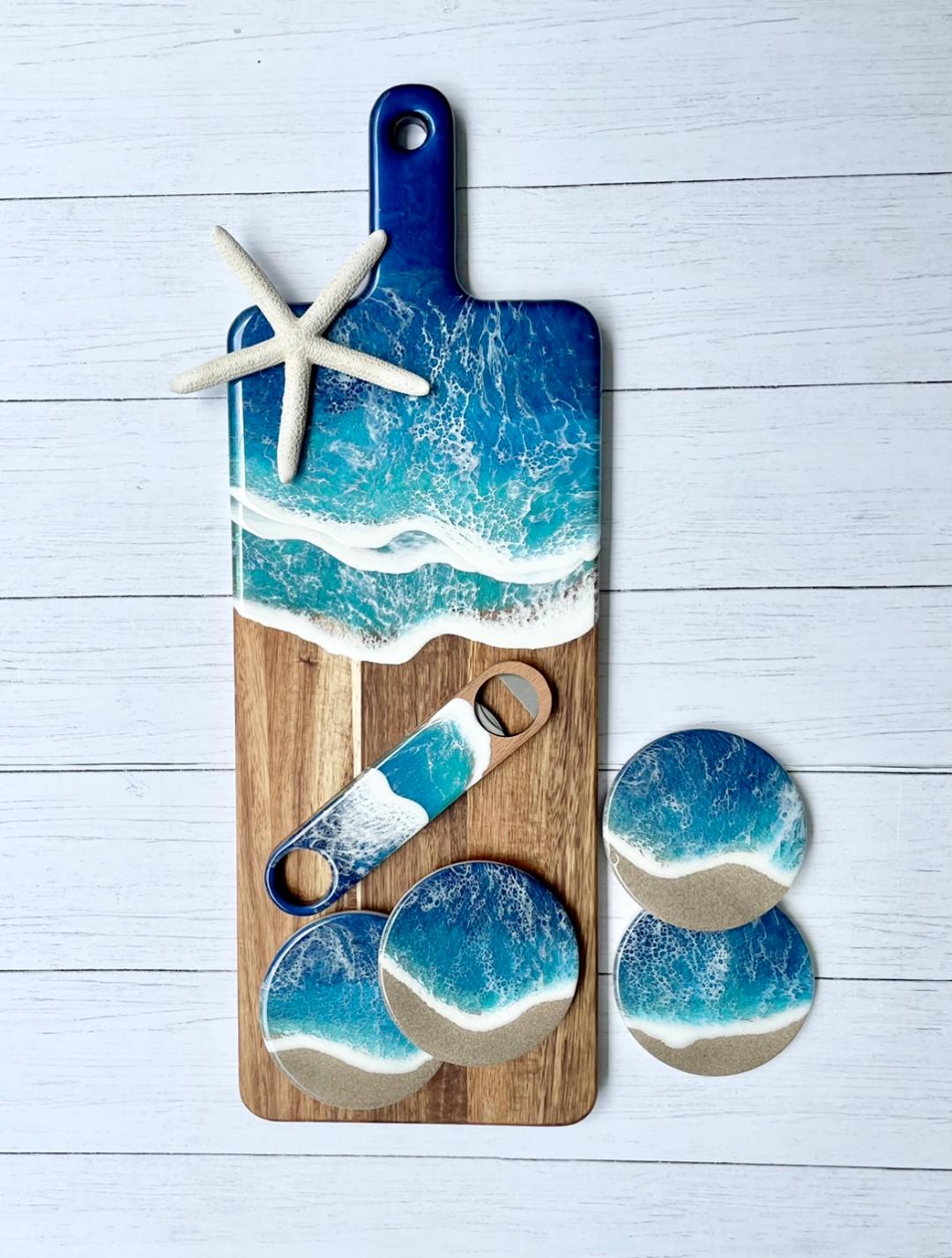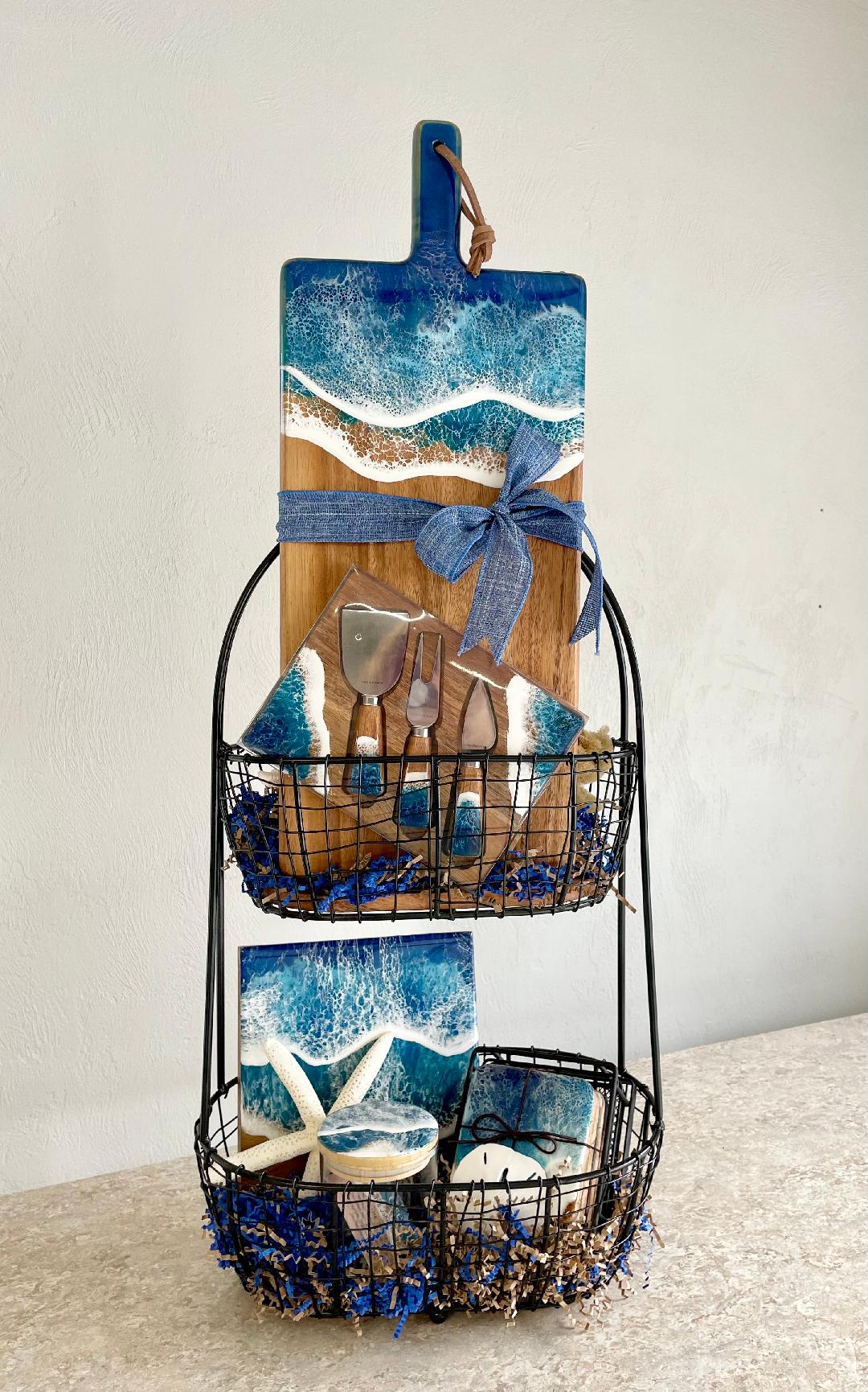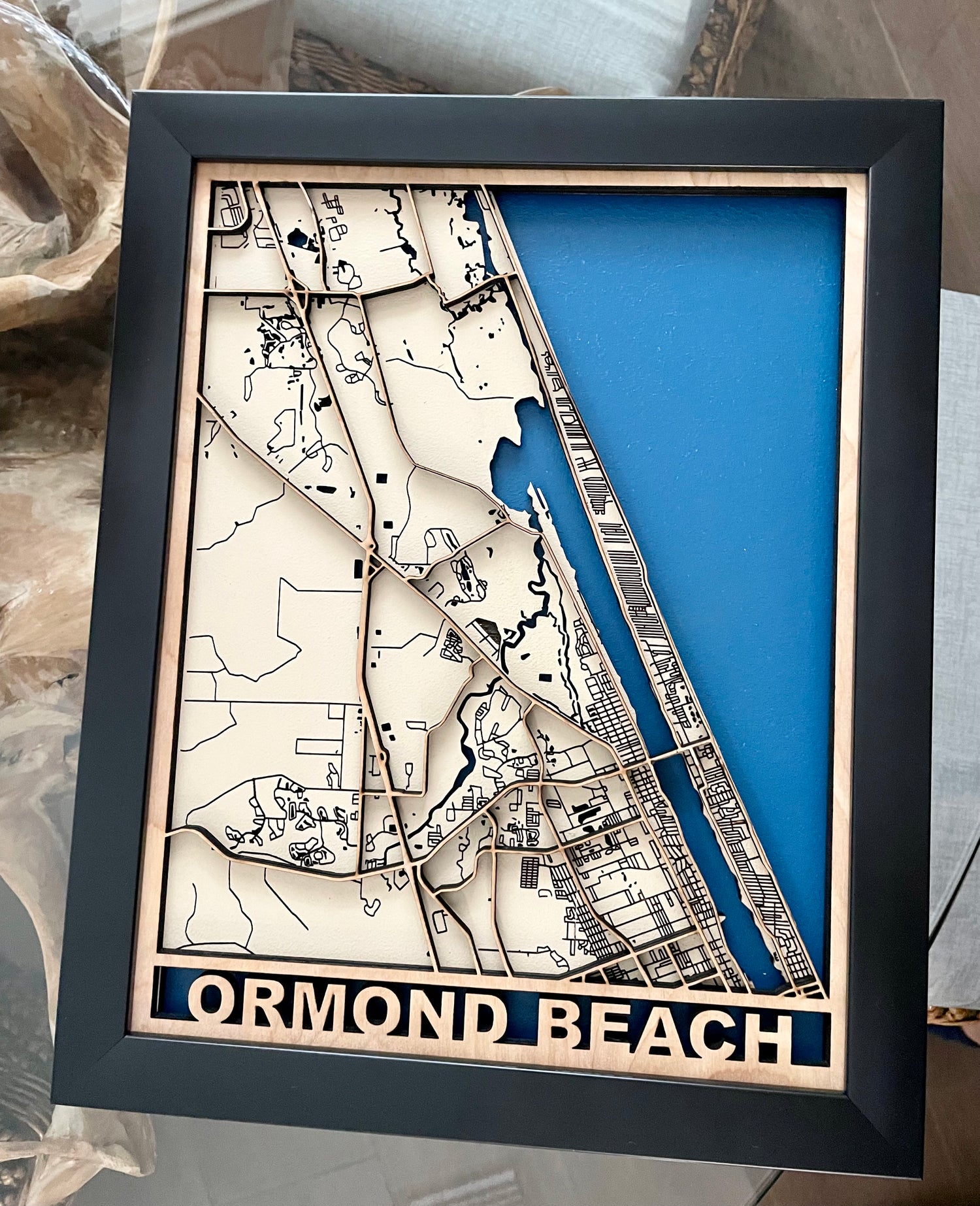 "I just wanted to take a moment to say that I am so impressed with your creations. The cutting board I got is above par and one of the most excellent I have ever seen. The craftsmanship is phenomenal, extraordinary and very unique. I also bought coasters and they are just the cutest little things I've even seen in my life! I totally recommend this company and cannot imagine shopping anywhere else for my pieces. Thanks for all your hard work. It really shows in the craftsmanship of your work."

Tabitha L., Franklin KY

"J & J Creations has made several pieces for my husband and I to display in several of our homes which includes a VRBO. They are very particular with using only the best products even before adding their amazing artistic talent."

Melinda H., Palm Coast FL

"I cannot recommend J & J Ceations enough! One of a kind beautiful creations. I odered a galvanized tray for my son's girlfriend. She loves the beach and I was so excited to give it to her! I live in NY and they were very helpful, replied so quickly to messages, and mailed my package so quickly! It was extremely well packaged. The recipient LOVED it! Thank you!"

Michele G., Deposit NY

"I have been purchasing gifts from J & J Creations over the last year for Christmas, birthdays, new home gifts and anniversary gifts. Everyone raves about what unique and useful gifts they are. In fact, I bought a charcuterie board for my boss for boss's day and then she bought them for her whole family for Christmas. If you are looking for something different and of high quality J & J Creations is the place to shop! 5 stars!

Joann S., Ormond Beach FL

"Purchased this gorgeous charcuterie board as a host/hostess gift for a shore house gathering and everyone loved it and raved all weekend... I love that each piece is an original artwork handmade by the talented duo at J & J Creations who packaged and shipped it safely and promptly. I bought another for a housewarming and plan to purchase again, and again.... Thank you for sharing your talents and artwork with the world....Feeling closer to the beach and summer already."

G. Mc., NJ

I am so thrilled with my beautiful clock from J & J Creations! It matches my decor perfectly.

Avie C., Edgewater FL

"I was first introduced to J & J Creations about a month ago and immediately fell in love with their products. You can tell they create each unique piece from their hearts! Each piece is of the hightest quality and I can't wait to build a collection! You two are beautiful souls and I thank you for sharing your talents."

Lee T., Port Orange FL

"Love our new clock from J & J Creations."

Patty C., Hobe Sound FL
Ocean Inspired

Contact us for custom orders

Highest quality products

Family owned business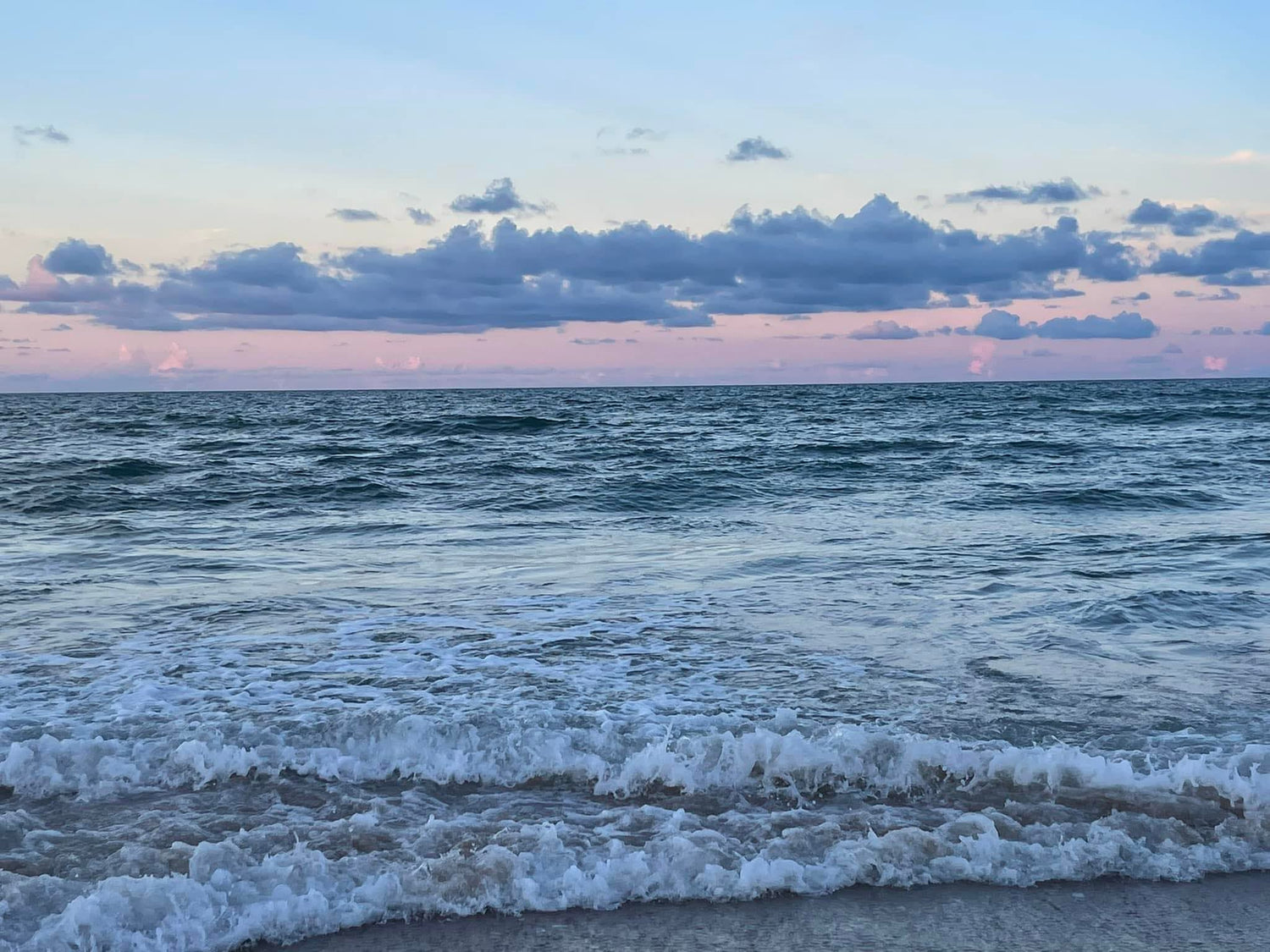 "The sea, once it casts its spell, holds one in its net of wonder forever." - Jacques Cousteau